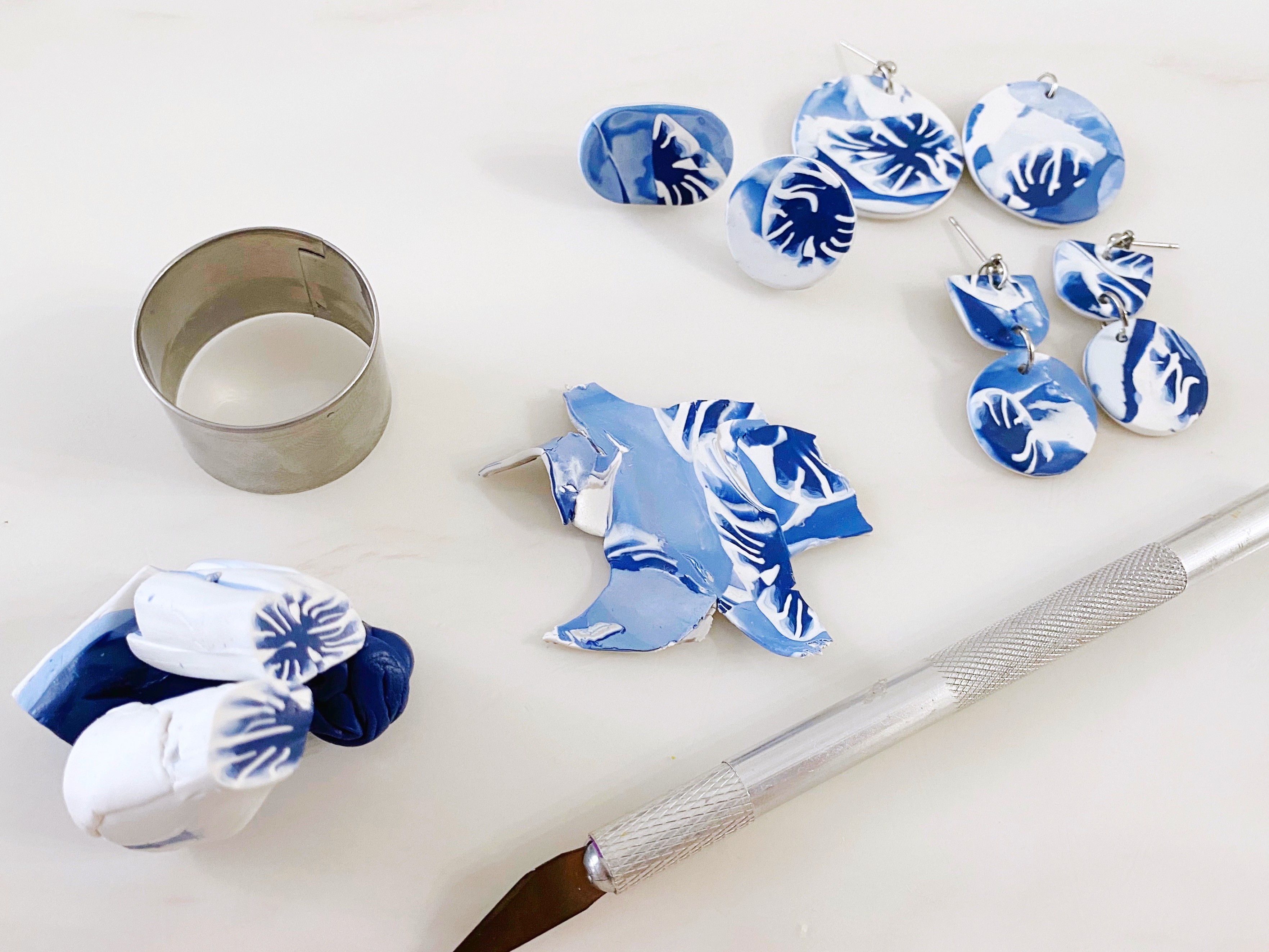 We believe in expressing yourself boldly, hence all our pieces are crafted to echo with this belief. Despite being unique, we want our pieces to be durable, practical, and wearable for most occasions as well. So, if that's our style, you are at the right place.
Welcome to OrenTalks and let's hop onto how these babes are being produced!
It takes about 2-6 hours to make each OrenTalks piece as it starts from ideation, experiments, making, baking, and lastly sanding to produce a smooth finish.
As I only started with polymer clay in March 2020 (thanks to WFM), and subsequently launched OrenTalks in the following month, I'm constantly testing out new design, medium and techniques to create more beautiful pieces.
1. Ideation
I get my inspiration everywhere, here's how I find mine (mostly from Instagram to be honest):
A message that I want to share (End product: Signature Collection)
A theme (for example fantasy theme which I created unicorns)
A pattern/drawing/design that I saw on Instagram (End product: Shiburi inspired)
And then I will look for more reference pictures on Pinterest or Google, to sketch out my ideas.
2. Prepping Clay and Shapes
If you are using shape cutters, then you are good to go. But if you are doing hand cutting, you can cut out the shapes you want on cardstock paper and then use it as guide to hand cut your shapes later on. I used this technique to make my unicorns so that it will have more uniform shapes, especially when you are making mirrored pair.
I had tested a few clay brands and now I'm sticking to Premo and a bit of Cernit. I have yet to try FIMO, but I'm satisfied with Premo and Cernitthe previous two. I highly suggest you to get these 2 brands if you want to produce high quality earrings.
Remember to condition your clay to prevent air bubbles later on, but don't over condition it until it is too soft. You may fridge the clay for a few minutes so that it is less soft.
3. Making/Molding
Here's where it really challenges your skill. Having idea is one thing, but turning them into reality is another thing. Don't be afraid to experiment with new techniques, and it's totally fine that it doesn't turn out alright on the first attempt. Every time you fail, you learn a lesson and prevent it to happen the next time.
There are a few techniques that I use, namely skinner blend, cane, and so on.
You just have to Google for tutorials, and please do not expect people to spoon feed you for free especially!
4. Baking
The most important tip I will give you is to get a thermometer in oven, because most ovens are jerks.
There's always discrepancy between the set temperature and the real temperature in oven. If you notice you keep getting under bake (brittle clay) or over bake (darkened clay with small bubbles), please get a thermometer!
5. Sanding and Drilling
I personally use Dremol Stylo and sandpaper with 1000 and 600 grit to sand my pieces.
Then I use Dremol Stylo and hand drill to drill holes after my clay pieces are cured.
7. Photoshoot and Packaging
After assembling and cleaning, it's time for photoshoot!
Do photoshoot with daylight, it will produce the best photo without much filters going on.
Last but not least, use Snapseed and A Color Story app to edit my photos later on.
And well this is how clay earrings are being produced. Also, I mix it with other mediums like metal and gemstones to create a more classy and intricate look.
Want to support our business with buying OrenTalks pieces, head here!
New members get 25% OFF.
Love,
Shan Yi
Founder/Maker of OrenTalks